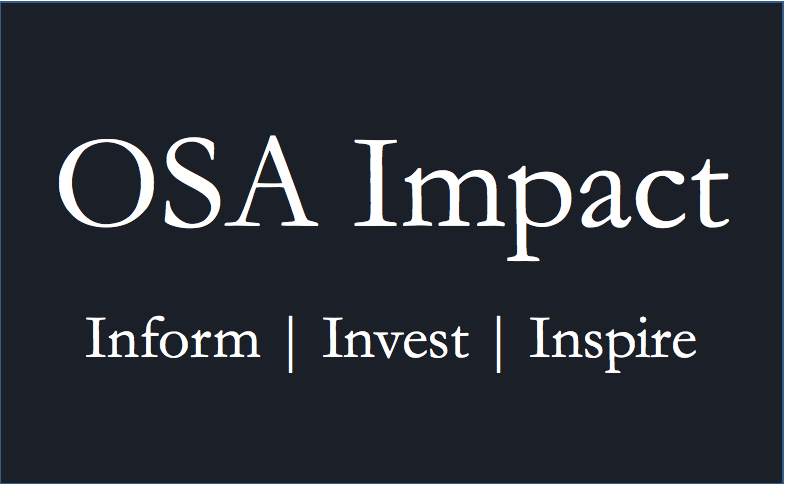 Good Morning from OSA Impact!

OSA Impact is an initiative led by OSA's next generation with the core mission of creating social impact in our home state of Odisha. Since our formation, we've already closed our first investment in an incredible Odia social enterprise.

We are now launching OSA Impact Insights, a bi-weekly email briefing in which we share original insights, interviews with nonprofits on the ground, and curate only the best information to keep you informed about the realities in Odisha. It's hard to stay updated about what's actually happening – for that reason, we are your eyes and ears on the ground.
Featured Insights
OSA Impact's threefold mission and vision. After taking the time to understand Odisha's needs and OSA's strengths, we've developed a strategy to ensure we focus our efforts on causes that are relevant and worthwhile.

The shortcomings of domestic policy and a story of institutionalized inequity. Ineffective policies in Odisha have been legitimized and continue to cause inequality between various demographics, Nishant Padhy reports. Initial negative externalities have caused a domino effect such that several secondary problems are arising.
Expert Opinions from Around the World
The Failure Institute's study on Mexican social enterprises presents trends that can be applied to ecosystems around the world. The study looks at 115 entrepreneurs and examines stories of failure. One of the most common reasons for failure was a lack of business acumen and poor operating ability.
What We're Reading
Former software engineer leverages the power of sustainable business models in Balasore, Odisha. Vikash Das illustrates how the best solutions come from the local context, often from the very people that need them.

New social entrepreneurship center at Lucknow University. In a country seeking innovative and sustainable solutions to various social issues, Lucknow University looks to support the next generation of social entrepreneurs.

The social entrepreneurship capital of the USA. A confluence of factors including technological expertise, an established focus on social impact, and a vibrant ecosystem of funders has brought Chicago to the forefront of social innovation.